We are super excited to share a new game from our crazy popular Animal Hair Salon series (less then 2 weeks till its release!), but can only show some sneak peeks for now🤫
Kids' favorite fluffy characters, leopard Amy, panda Lu, koala Maggie and cat Pearl will return AND get new animal friends! Get to know them!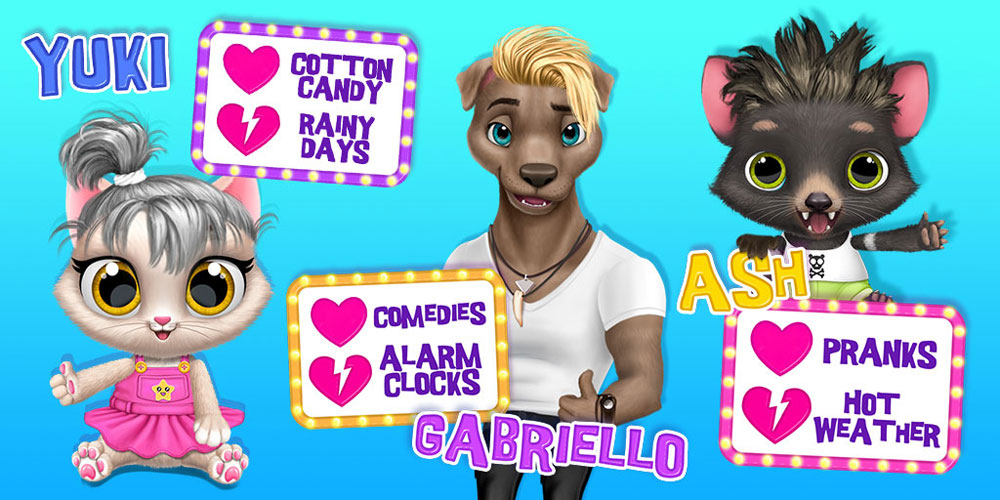 We've added tons of new hairstyling tools and textures! Now you can brush, move, braid, curl and straighten hair as you wish! The crazier the more fun! Watch this demo video to learn more!