Floof, the amazing game about kitties and doggies was just released worldwide! Visit the cute dog and kitty pet house! Adopt a virtual animal family and watch your cute pets grow! Decorate their house and play fun puzzle, adventure, cooking, and dress up games!
Take care of your cute animal family – feed them, make them go potty, bathe, dress up with cute clothes and play cool mini games with your pets! Ride a skateboard to collect dog treats! Play a fun puzzle game to get cool rewards. Collect fruit to win cool trophies! Have fun cooking with a cute kitty.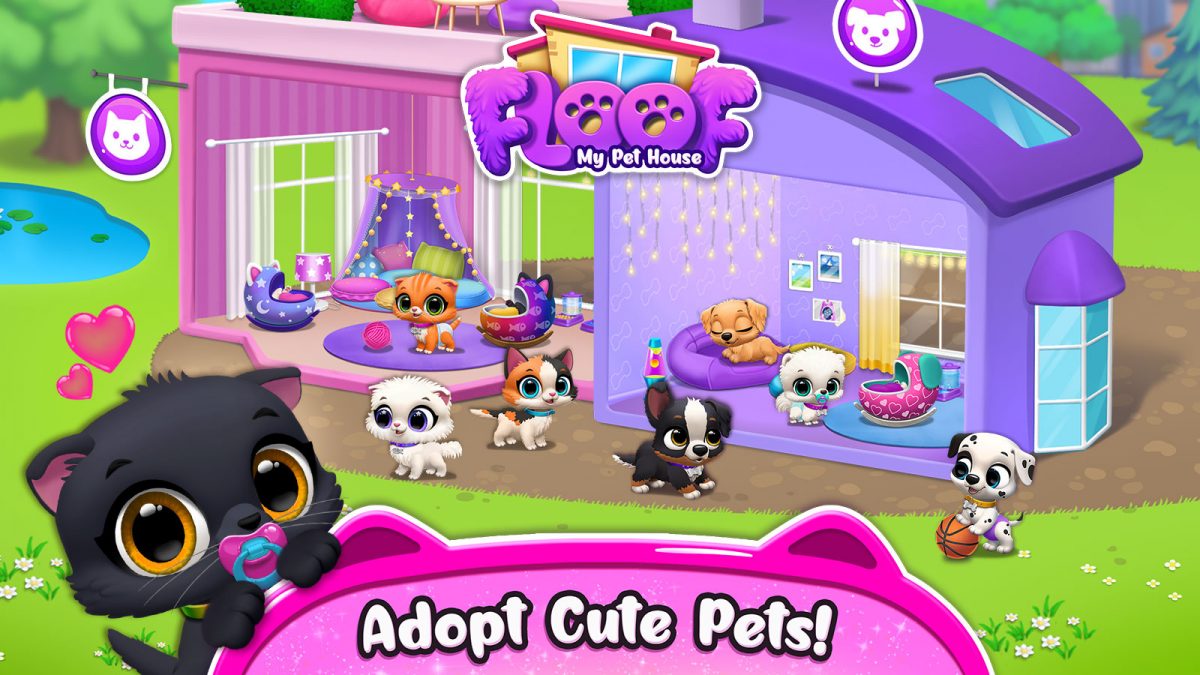 You can put your pets to bed when tired, bathe cute puppies and kitties and take them potty. Don't forget to fill bowls when pets get hungry! Dress your pets in cute clothes! Pick cool dog and kitty accessories! Ready to adopt pets and play mini games for kids? Download and have fun with your cute virtual dog and kitty animal family!
Download FLOOF – My Pet House – Dog & Cat Games –
Google Play – https://bit.ly/2PpcJzQ
App Store – https://apple.co/3uOxvcE