Over the past few weeks, our teams have been gradually coming back to the office. While working from home proved that nothing can stop TutoTOONS from creating the cutest family games, we are happy to be back! WFH might have been a challenge, but we faced it with positive vibes, a great mood, and a cheerful attitude! In this blog entry, TutoTOONS team members share their quarantine highlights and tips on how to stay positive!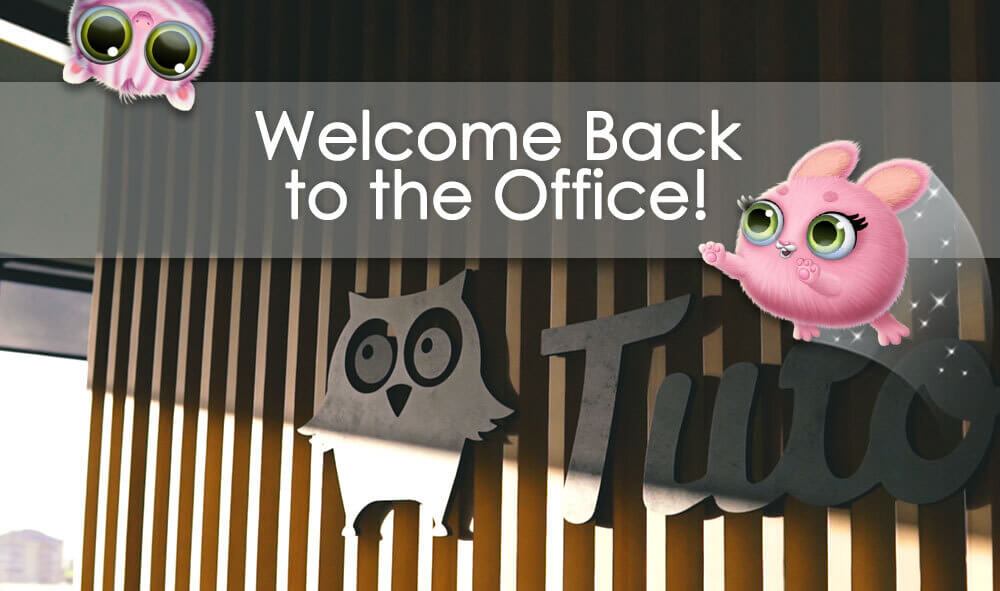 "Started to forget how to speak," says Inga, Lead Animator of TutoTOONS. "It was a bit lonely, but everything was good!"

Egle, our Administrator, shares a funny story: "It's crazy when you are on a Skype call (and everyone can hear what is happening around you), but your kid shows up with a request: Mommy, the cat pooped, go and clean it!"
Milda, our Video Editor, weighs the pros and cons of the quarantine: "Pros: I am more rested, it didn't feel like we were "away" from each other due to constant communication. Cons: certain tasks took a bit more time because I did not take my PC from work, just some files, so I constantly had to redownload them from Drive. Never forget your files!"
"Working from home was pretty great. It was nice to work from the comfort of my home and save 1.5-2 hours of traveling to and from work. The only downside was that I was unable to hang out with my coworkers," – says Goda, QA.
Irmantas, Sound Designer, shares his opinion. "I'm a self-sufficient introvert so this quarantine was more than manageable. The biggest challenge was to keep our 2-year-old kid occupied so he wouldn't destroy the flat or kill himself. My wife was also working from home, so we tried to take shifts."
"It was good," says Giedrius, Game Developer. "Productiveness increases when you need to do the "thinking" tasks because sometimes an open office environment is a distraction. On the other hand, when things need to be discussed – the office environment is more suitable. Plus, I save an hour for commuting which is nice."
Stefano, UA & Ad Monetisation specialist, has a playful answer. "I loved to be close to my girlfriend, cat, bathroom, and fridge. I missed my office chair and free snacks (even though this was great for my health). I'm glad that I was already preparing myself to work remotely, so I knew the best practices: dressing as I would go to the office, setting space for work. I maintained a similar schedule (my home is 55 sq.m but it was possible to separate parts of the flat, so you can do it too). If I would be a remote worker, I think I'd use coworking spaces quite often."
Working from home was both exciting and fun. It is great that our team was capable of adapting their work schedules and do tasks efficiently in these unexpected times. We are sending all the best wishes and hoping our stories cheered you up a bit! Take good care of yourself and your loved ones!