This week we invited artists and illustrators to transform TutoTOONS owl into a character of their choice. Let's see what they invented!
Cute Gnome Owl by Oksana from Odessa, Ukraine
You can see more of Oksana's artwork on Behance. Did you know that she has already made two games with TutoTOONS? Read more about it here.
Captain Owl by Susana from Las Vegas, USA
TutoTOONS owl is one of the Avengers, awesome! Check out Susana's website for more of her creations!
Sweet Baby Owl by Lucilla from Rome, Italy
So adorable! You may know Lucilla from our previous Level Up, see what shew drew last week!
Harry Potter Owl by Melissa from Colombia
Check out more of Melissa's artwork on DeviantArt!
Vampire Owl by Natalia from Kiev, Ukraine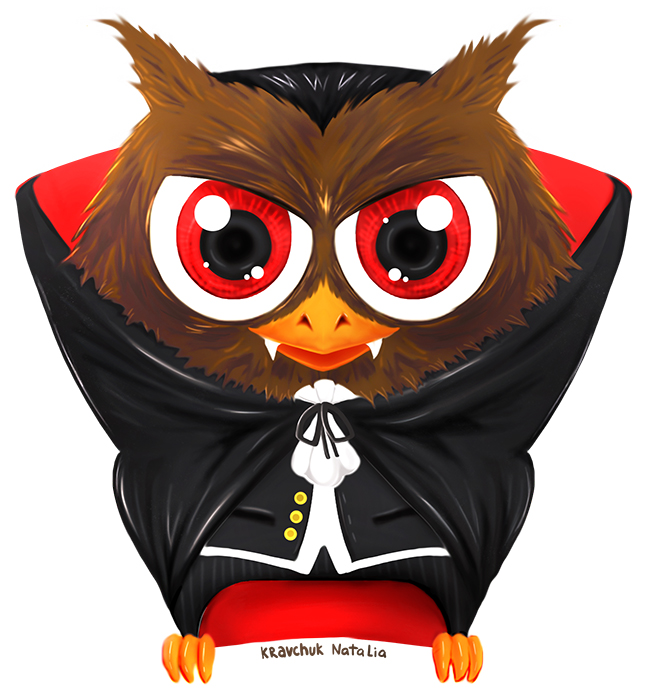 Very expressive and perfect for Halloween! See more illustrations by Natalia here.
Cyborg Owl by Deividas from Lithuania
TutoTOONS game builder developer Deividas can both code and draw, and here's a proof!
Owls by TutoTOONS Artists
Jimi Hendrix Owl
Pirate Owl
Girly Owls
Marilyn Monroe Owls (Marilyn Monrowl :))
Santa Owl
Crazy Owl
---
We are very happy to see that more artists join TutoTOONS Level Up! Thank you all participants for your wonderful illustrations!
Follow the news on our blog, Facebook and Twitter – more Level Ups are coming!