Today, our friend from Tiny Lab Productions notified us about a terribly similar game with an awfully alike name to one of TutoTOONS top games. See it for yourself – "Sweet Baby Girl House Cleanup", a very cheap copy of Sweet Baby Girl Cleanup 4. SHAME, Dubai Games Studio!
We filed a copyright infringement claim and hope to see the game removed from Google Play as soon as possible. Actually, it's not the first time when some other developers steal Sweet Baby Girl.
Now let's compare game graphics. Can you spot the fraud game from the icon?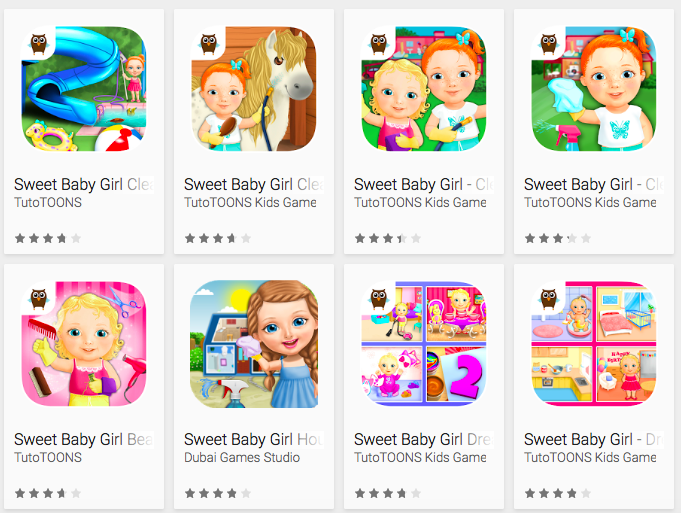 Launch Screen
Fake:
Original:
Game Map
Fake:
Original:
Bathroom
Fake:
Original:
Car Wash
Fake:
Original:
Dog House
Fake:
Original:
Update | July 12, 2016
Great news from the early morning – we just read an email from Google saying that the fake Sweet Baby Girl app was removed from the Play store!