We know how hard it can be to occupy your kids these days when everyone's staying at home. So we created these free printable coloring pages with our new characters — Fluvsies!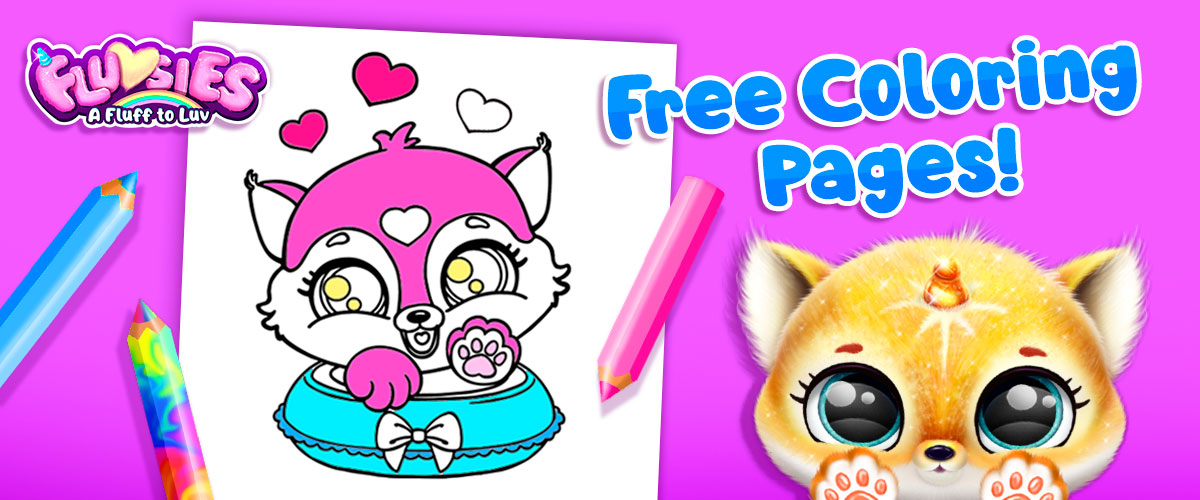 If you haven't downloaded Fluvsies game for your kids yet you should definitely do that! These virtual pets are ultra cute, extra fuzzy and sooo lovable!
We know Fluvsies can be pretty addicting, but don't forget to always encourage the little ones to take a break from screens and, for example, color in these adorable coloring pages! Just download, print and create!
Enjoying these coloring pages? Download these ones with Smolsies too! 100% free and fun!
Download Fluvsies for free:
Google Play – https://bit.ly/2Jw0jzN
App Store – https://apple.co/2JywO0s
Amazon – https://amzn.to/2UDr23Y
Make sure to send us photos of your kids' creations (via Facebook, Instagram or at [email protected]) — we'd love to see them!