Welcome to Amy's house! The cute jungle baby needs your love, care, and attention! Raise your new leopard friend from a sweet little baby to a beautiful girl – feed, bathe, dress up and take care of Amy!
TAKE CARE OF BABY AMY
Sweet little Amy gets hungry, tired, and bored – feed her delicious foods, put her to sleep, play fun mini games, and make sure your new cute friend is happy! Bathe her with colorful soap and bath bombs, go potty and give her cute stuffed animals to sleep with.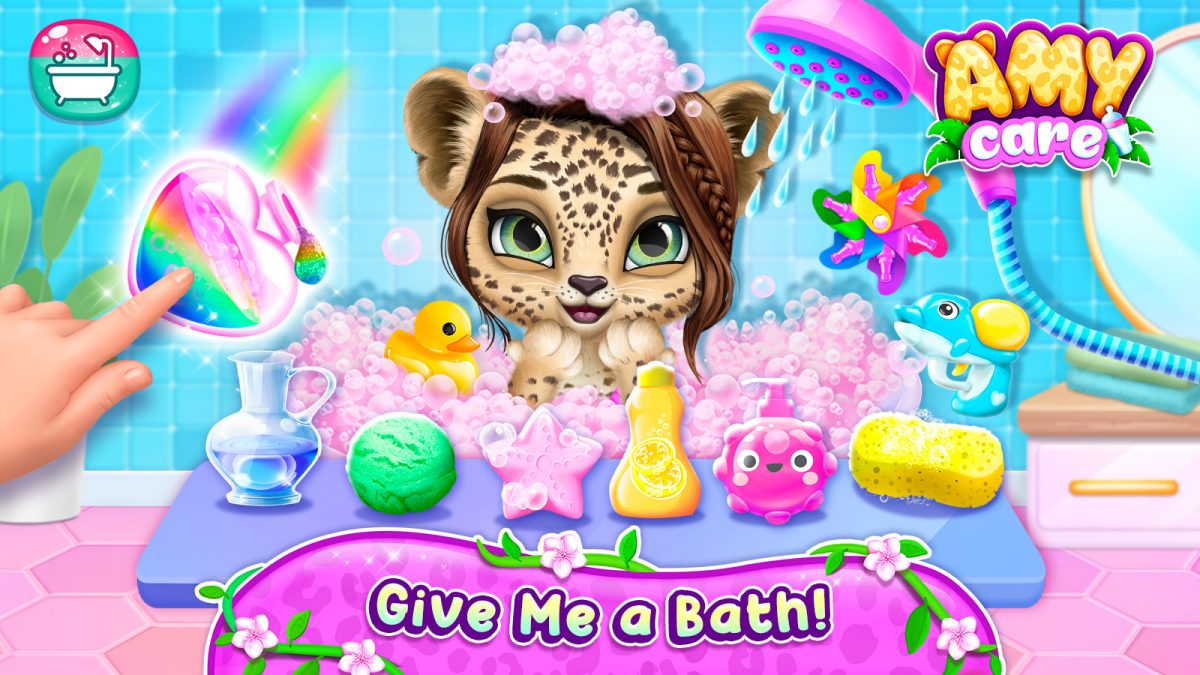 PLAY FUN MINI GAMES
Amy's house has an amazing game console and Pop It toys! Have fun with your jungle friend while playing fun coloring, Pop It Fidget Toys, and jumping adventure games!
COLLECT SWEET BUTTERFLIES
Amy loves nature and butterflies! Hatch beautiful butterfly eggs and collect all the cute creatures to play in the garden.
GROW TOGETHER WITH YOUR FRIEND AMY
Having a good time with the cute leopard is so much fun! Play games, care for each other, pick beautiful clothes to dress in, and have fun in the adorable house with your jungle friend!
Download Amy Care – My Leopard Baby now ➡
Google Play – https://bit.ly/3m8N8IR
App Store – https://apple.co/3p10oky